C/2022 E3 (ZTF)
Comet C/2022 E3 (ZTF)
Pretty comet almost at its closest approach to Earth, about 42 million km away. The weather was unforgiving, -10°C with just a brief window of opportunity. We can always capture it next time it returns, in roughly 50.000 years…
The core is about 1 km in diamater, the tail is over 2° long.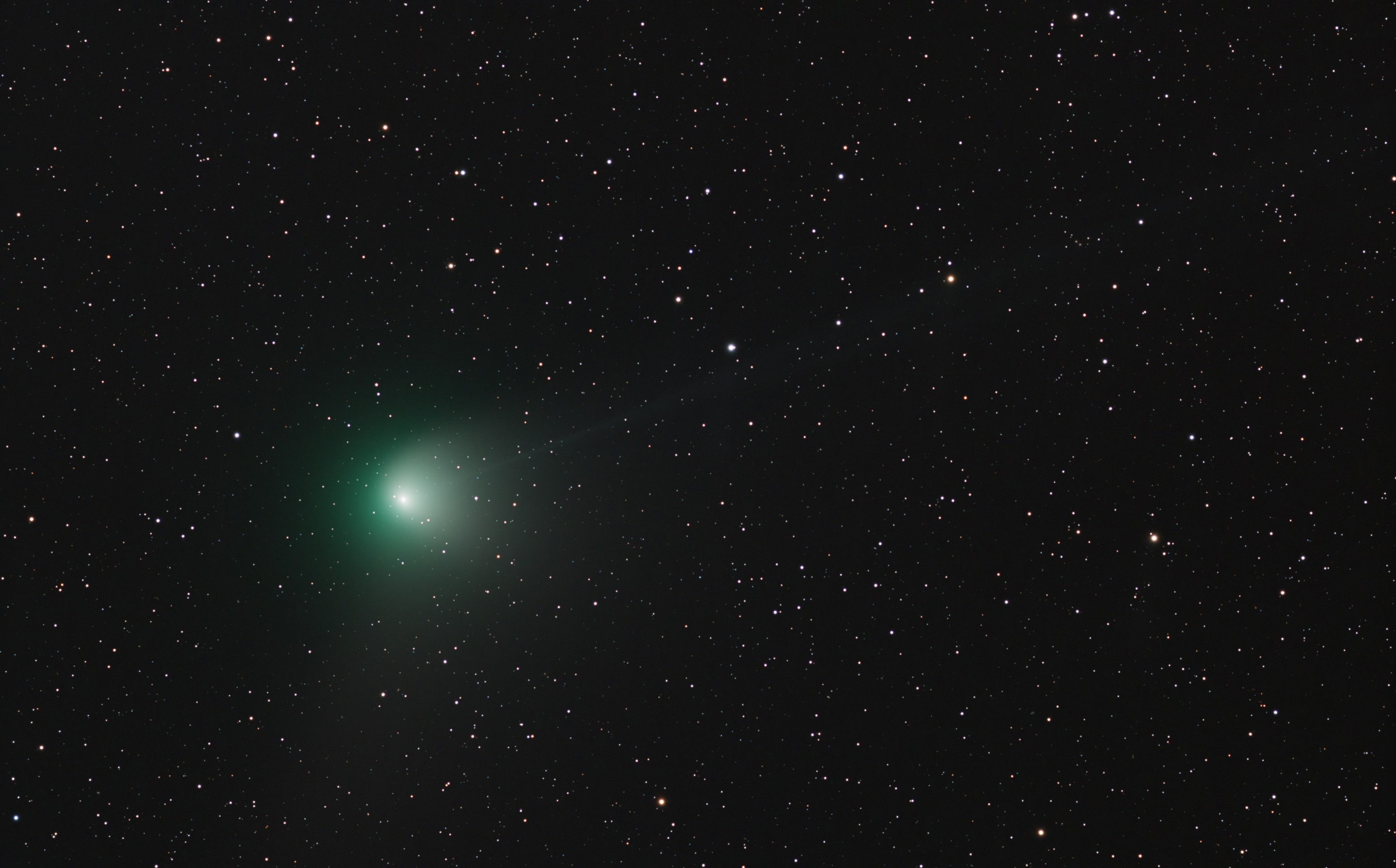 The annotated image below shows the path of the comet. The red crosses are the actual frames.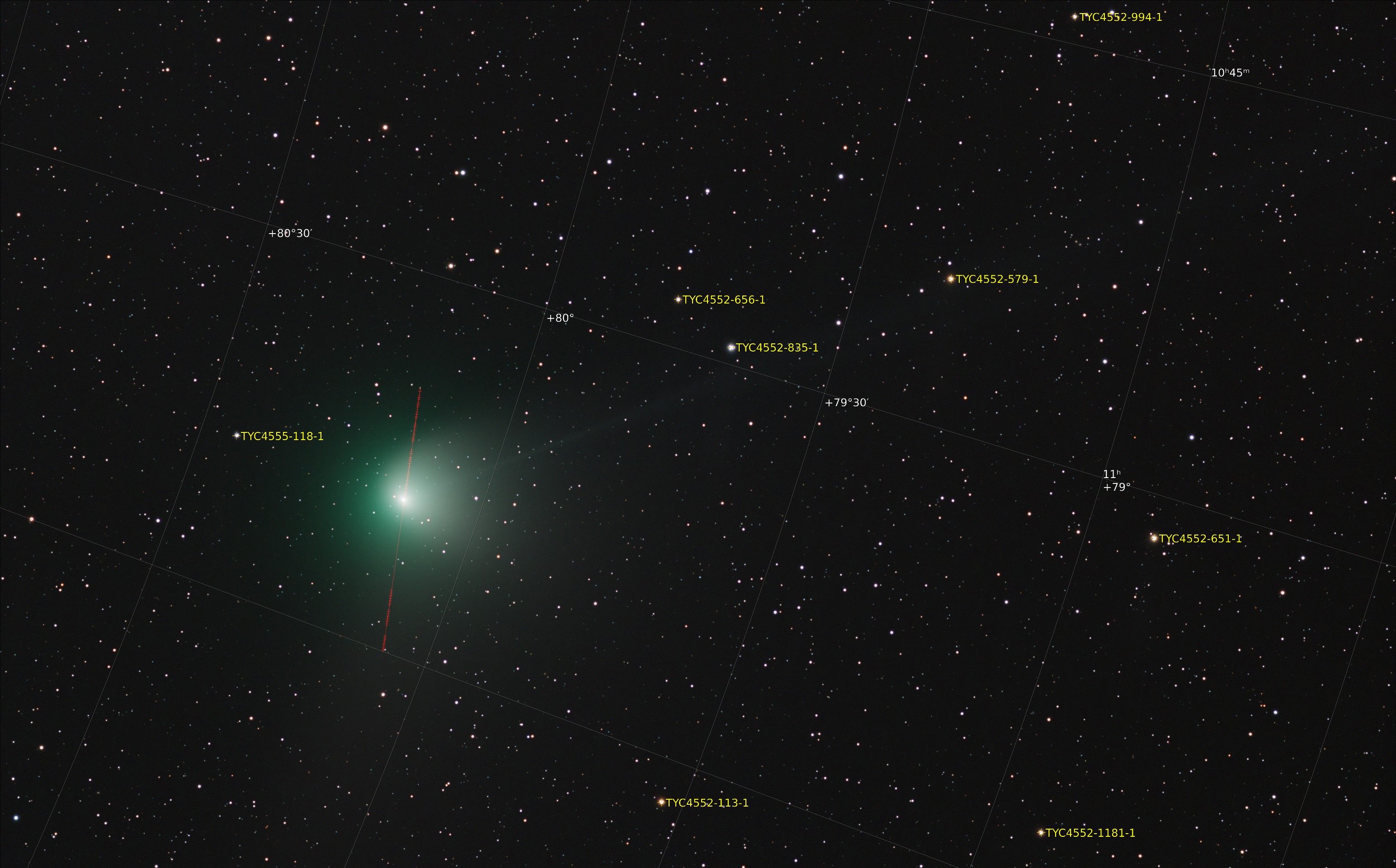 This video shows the appearent movement of the comet, as we measured it, compared to the field of stars. 108 minutes of movement sped up 1500x times, to about 4 seconds.
Technical details
| | |
| --- | --- |
| Telescope | Skywatcher Esprit 100ED (f/5.5) |
| Filter | Astrodon LRGB Gen2 E-Series |
| Field flattener | Skywatcher Esprit (1x) |
| Camera | QHYCCD 268m, -25°C, Mode 1, Gain 56, Offset 30 |
| Resolution | 3087x1920 (cropped & scaled) |
| Light frames | R/G/B alternating: 30 each (30s), 45m total |
| Flat frames | 16 each (3s, per channel brightess) |
| Darkflat frames | 32 |
| Dark frames | - |
| Bias frames | - |
| Location | Kalkalpen Nationalpark, Austria |
| Local time | 2022-01-29 23:24 - 01:12 |
| Image center | 11h02m54s +79°41'11" |
| Field of view | 2°24' x 1°29' (rotation -72°) |