The Eyes
NGC 4435 & NGC 4438 / Arp 120 and asteroids!
NGC 4435 is a barred lenticular galaxy currently colliding with NGC 4438. Both are about 52 million light-years away. There are 3 interesting trails visible in the image below. These belong to a minor planet and two asteroids. Can you find them? Only a handful of people have ever seen any of these objects!
The movement recorded is about 3h30m.
(The colors in the trails are a side effect of changing to different color filters over the night. There are also some other trails with single colors, those are cosmic rays, and the very short and bright ones are simply faults in the sensor.)
The Eyes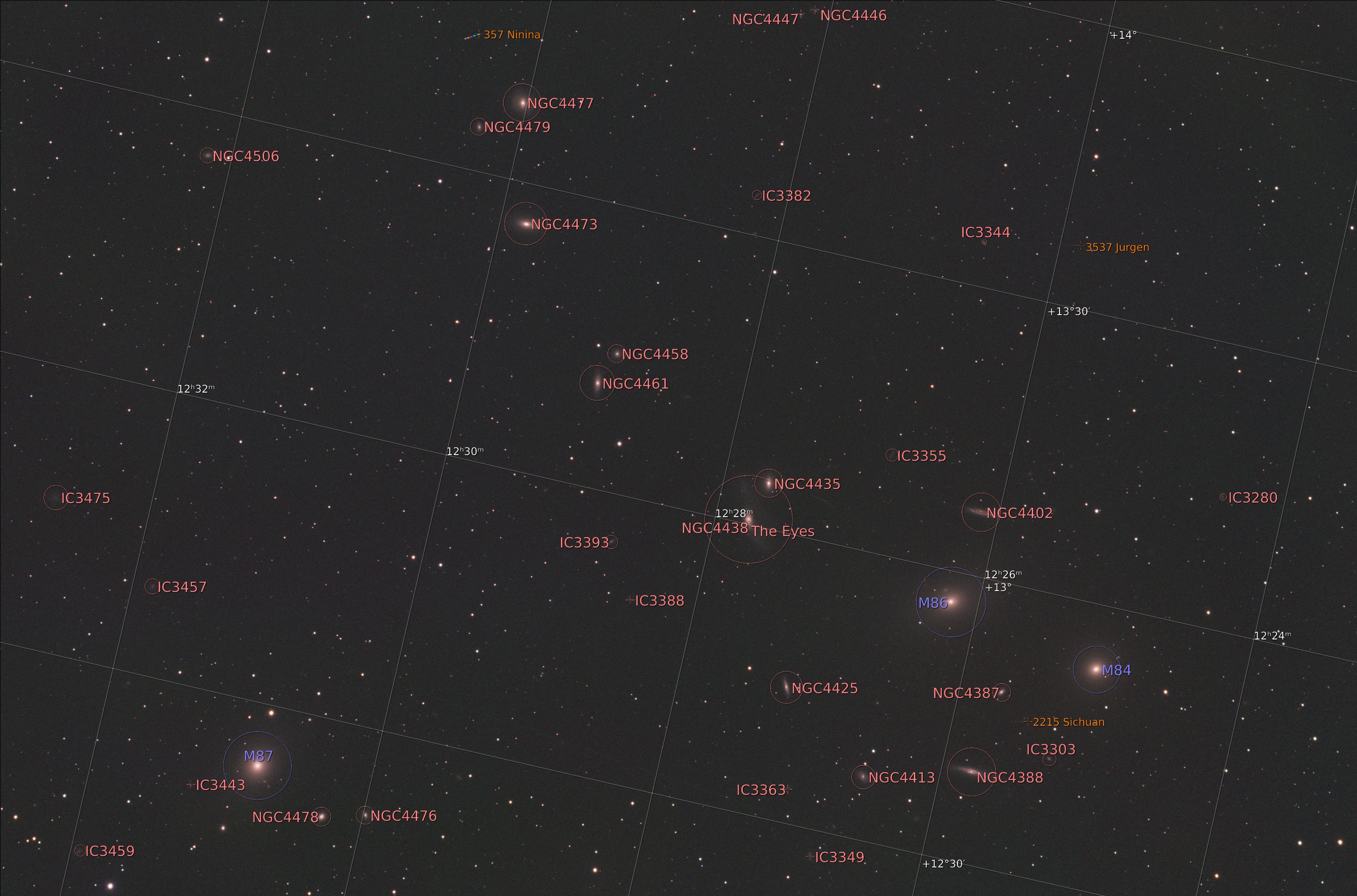 The Eyes (annotated)
The following crops have the same rotation, image & time scale: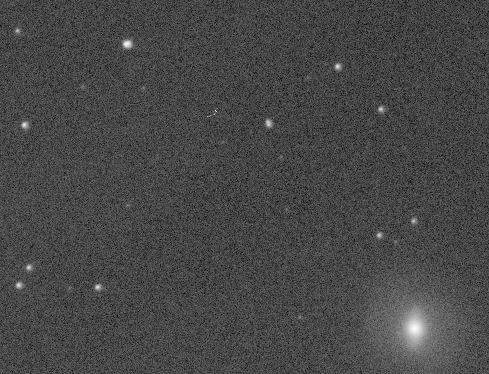 357 Ninina (top center), a minor planet, discovered in 1893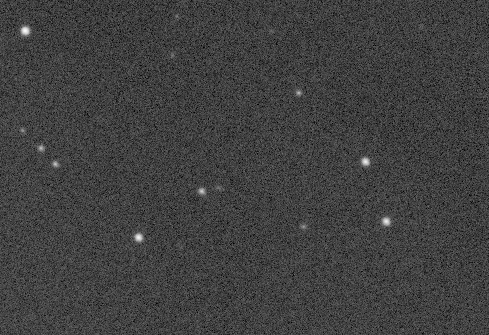 3537 Jurgen (top right), an asteroid discovered in 1982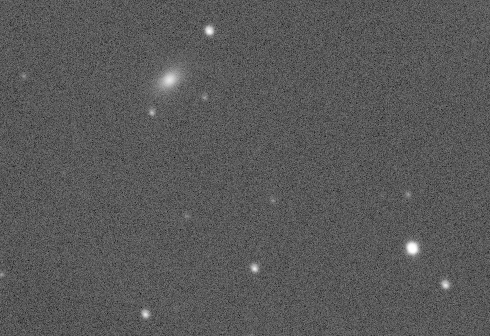 2215 Sichuan (bottom right), an asteroid, discovered in 2019
| | |
| --- | --- |
| Telescope | Skywatcher Esprit 100ED (f/5.5) |
| Filter | Astrodon LRGB Gen2 E-Series |
| Field flattener | Skywatcher Esprit (1x) |
| Camera | QHYCCD 268m, -25°C, Mode 0, Gain 26, Offset 30 |
| Resolution | 3084x2036 (cropped & scaled 50%) |
| Light frames | L: 4 (600s), 40m total |
| | R: 6 (600s), 1h total |
| | G: 6 (600s), 1h total |
| | B: 5 (600s), 50m total |
| | 3h30m total |
| Flat frames | 16 each (3s; Lum flats are overcorrecting) |
| Darkflat frames | 16 |
| Dark frames | 4 |
| Bias frames | - |
| Location | Bolton, UK |
| Local time | 2022-03-31 21:45 - 02:11 |
| Image center | 12h28m22s +13°06'14" |
| Field of view | 2°24 x 1°35 (rotation 13°) |