Horsehead Nebula
Barnard 33
Horsehead Nebula in Orion, 1,375 light-years from Earth. The brightest star in field of view is the triple star Alnitak (ζ Orionis). One of companions is even visible in the picture.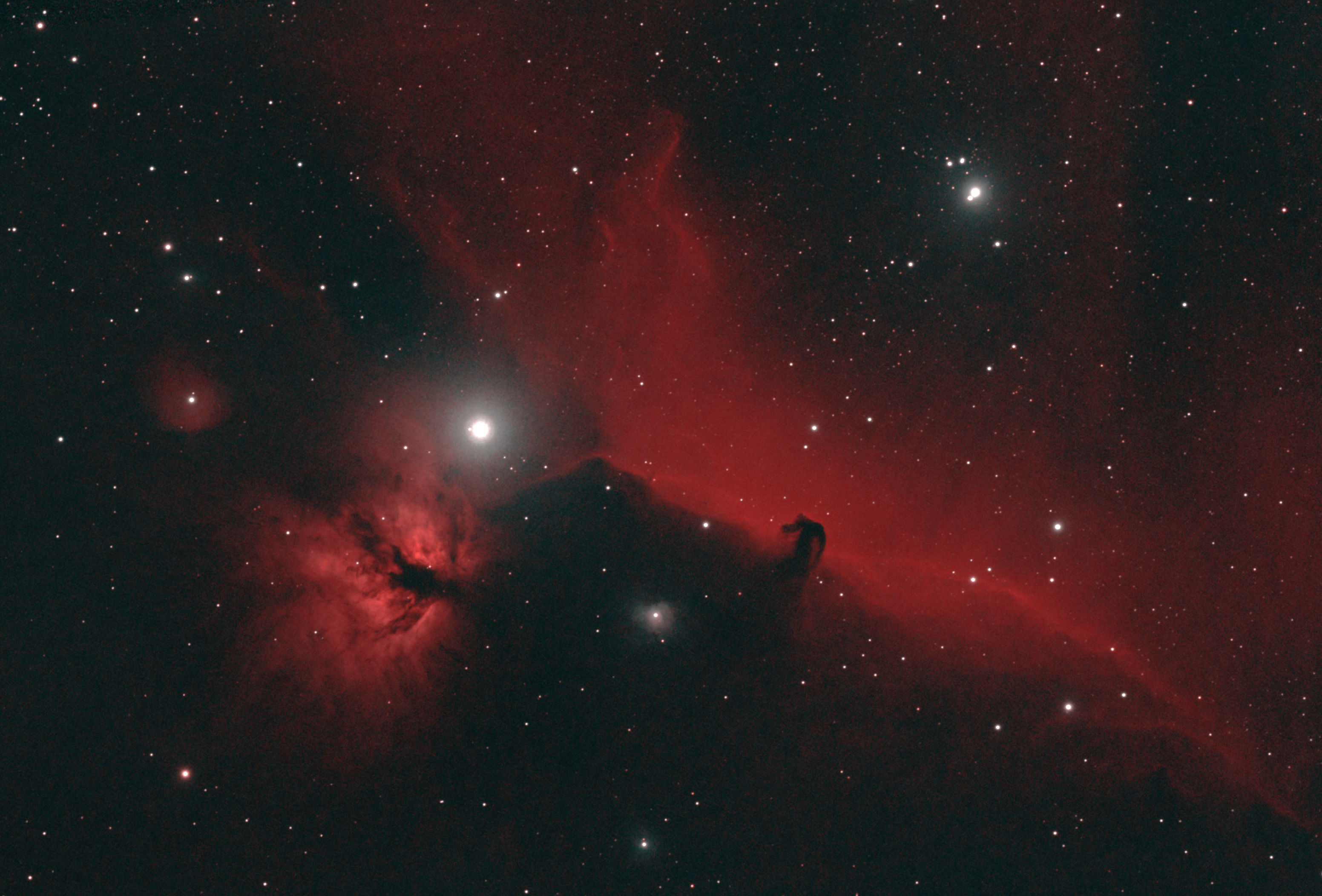 Here is a picture of the actual setup for the first night of imaging. The red line points at Alnitak itself; the circle corresponds to the field of view.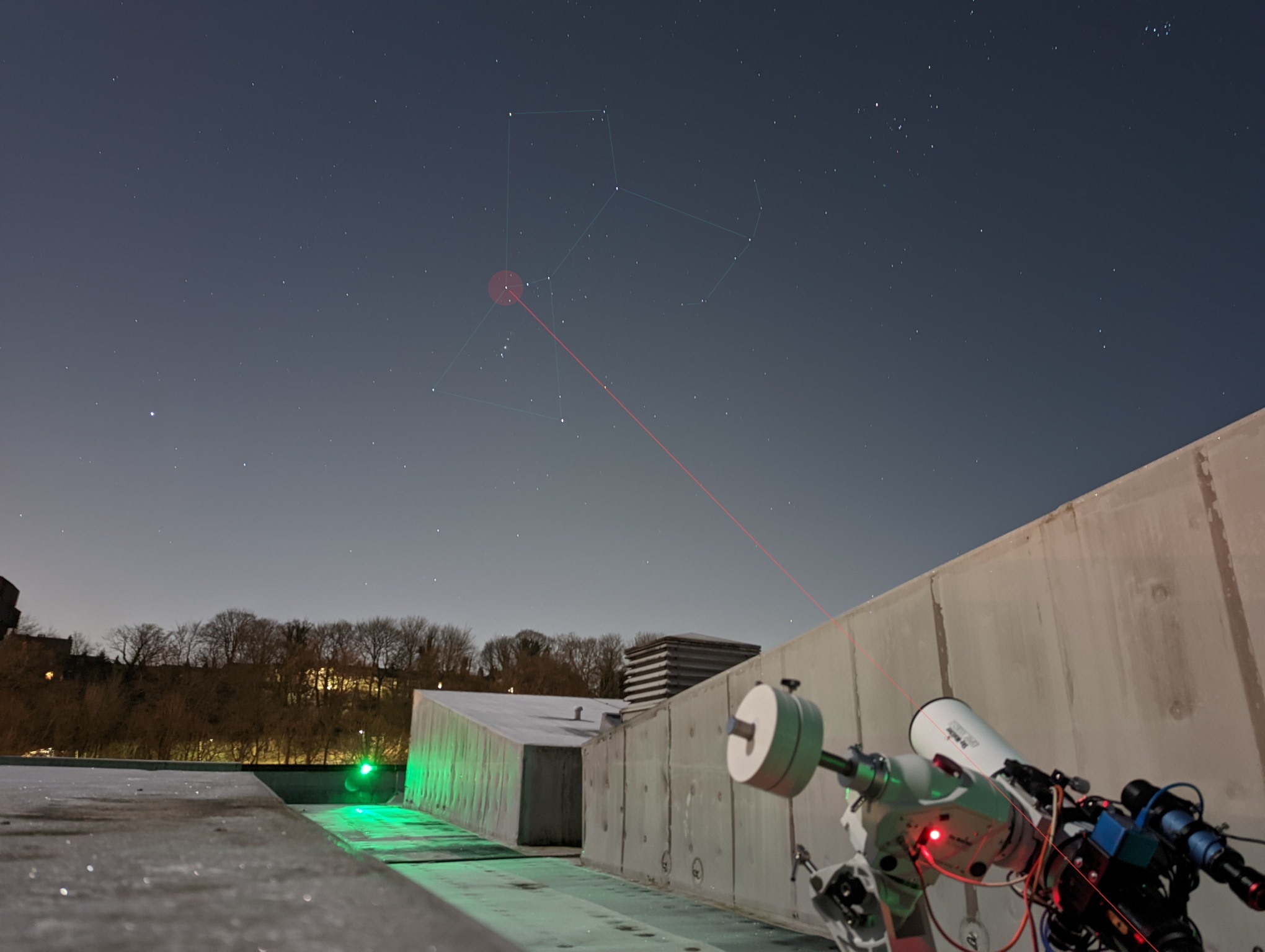 Technical details
Both nights were 0-5°C, relative humidty 83-90%. The nebula was quite low on horizon, 20-34°; this and refocusing is what is seen in the statistics.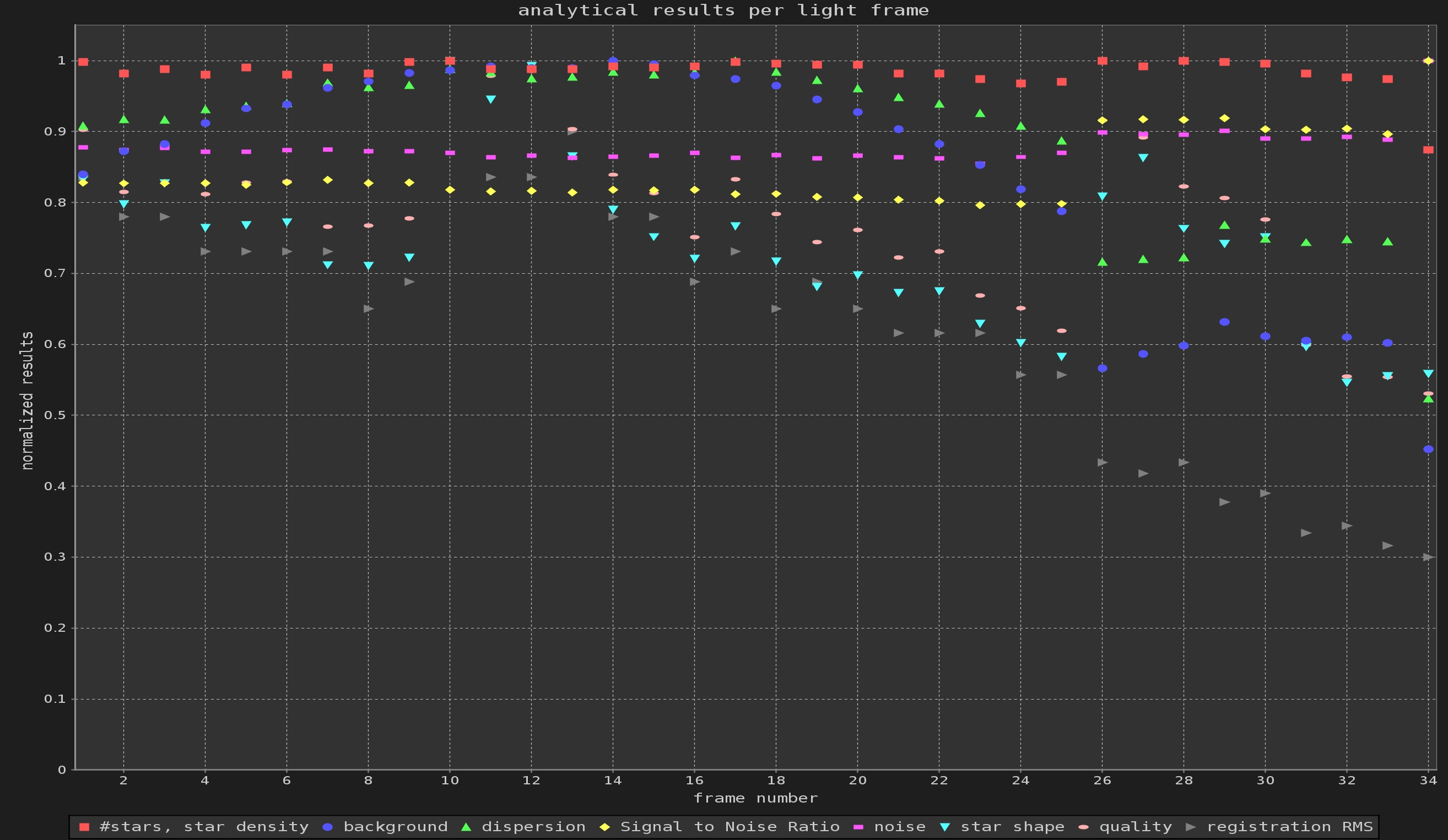 | | |
| --- | --- |
| Telescope | Skywatcher Esprit 100ED (f/5.5) |
| Filter | Optolong L-eXtreme (dual-bandpass narrowband) |
| Field flattener | Skywatcher Esprit (1x) |
| Camera | Canon 7D Mark II |
| Resolution | 3111 x 2111 (scaled & cropped) |
| Light frames | 25/25, 10m @ ISO 1600, 4h10m |
| | 9/9, 20m @ ISO 1600, 3h |
| | Combined total exposure: 7h10m |
| Dark frames | - |
| Bias frames | 93 (reused) |
| Flat frames | 49 (reused) |
| Location | Bolton, UK |
| Local time | 2022-01-19 20:31 - 01:23 |
| | 2022-01-20 20:55 - 00:40 |
| Image center | 5h40m39s -2°12'56" |
| Field of view | 1°59 x 1°21 (rotation -78°) |