Set Sail with Kubernetes
Comprehensive Kubernetes course for beginners.
3 days (can be done in 2 with cutting out some material)
7 hours per day
designed for infrastructure engineers / SREs / DevOps teams
25 workshops / guided exercises
demos for everything
The course is more technical than feel-good, participants will engage the subjects in a bottom-up approach.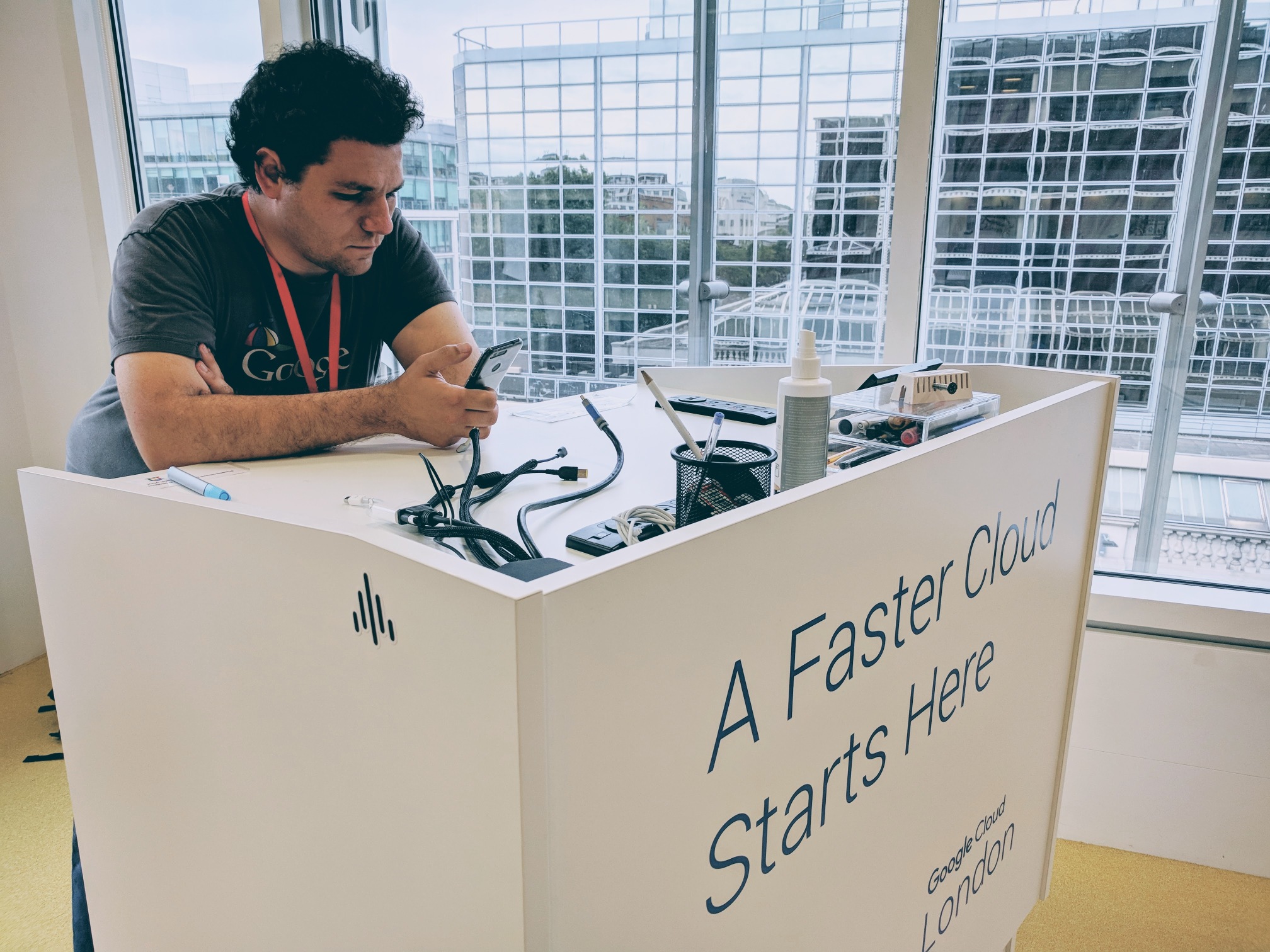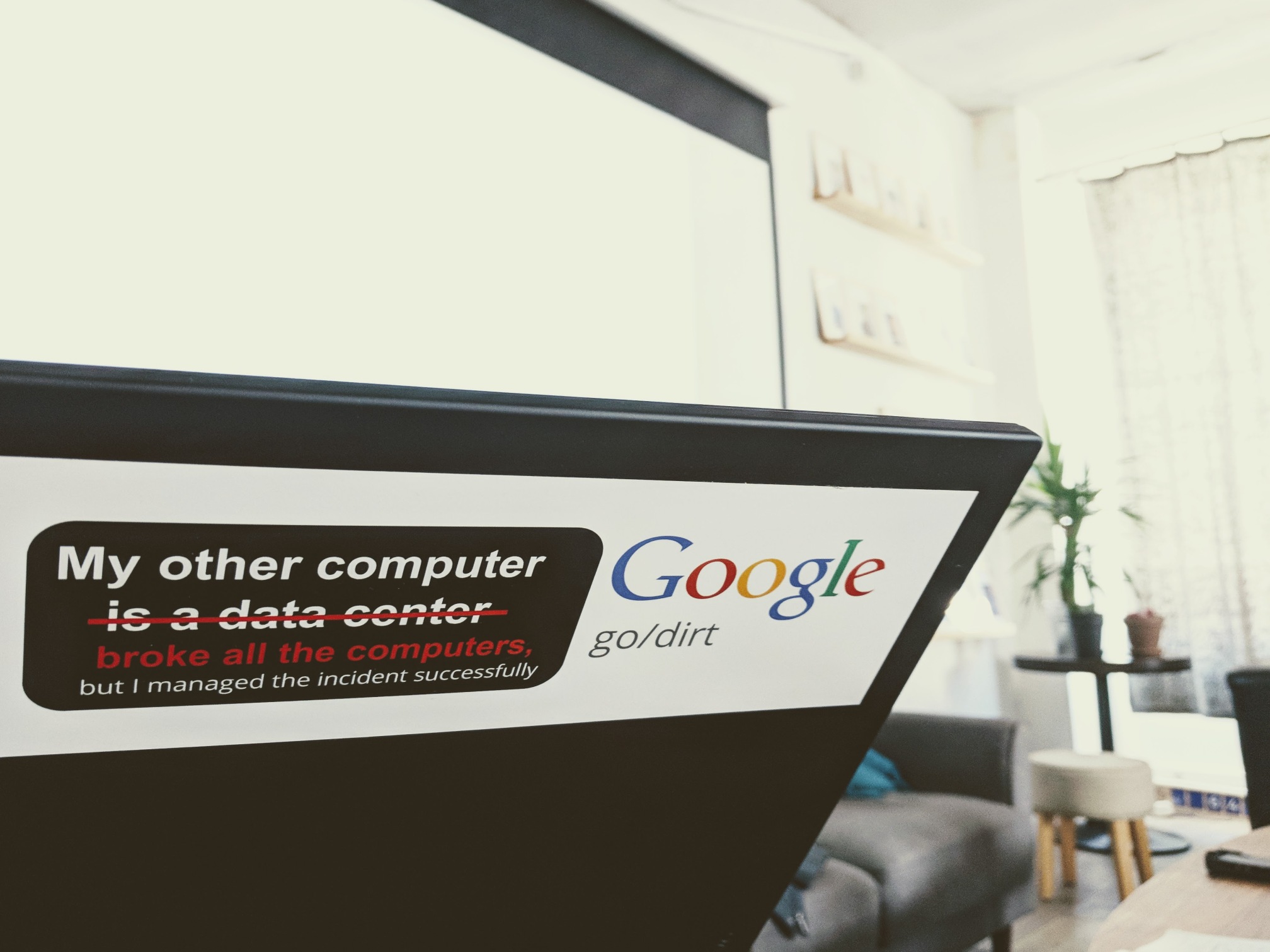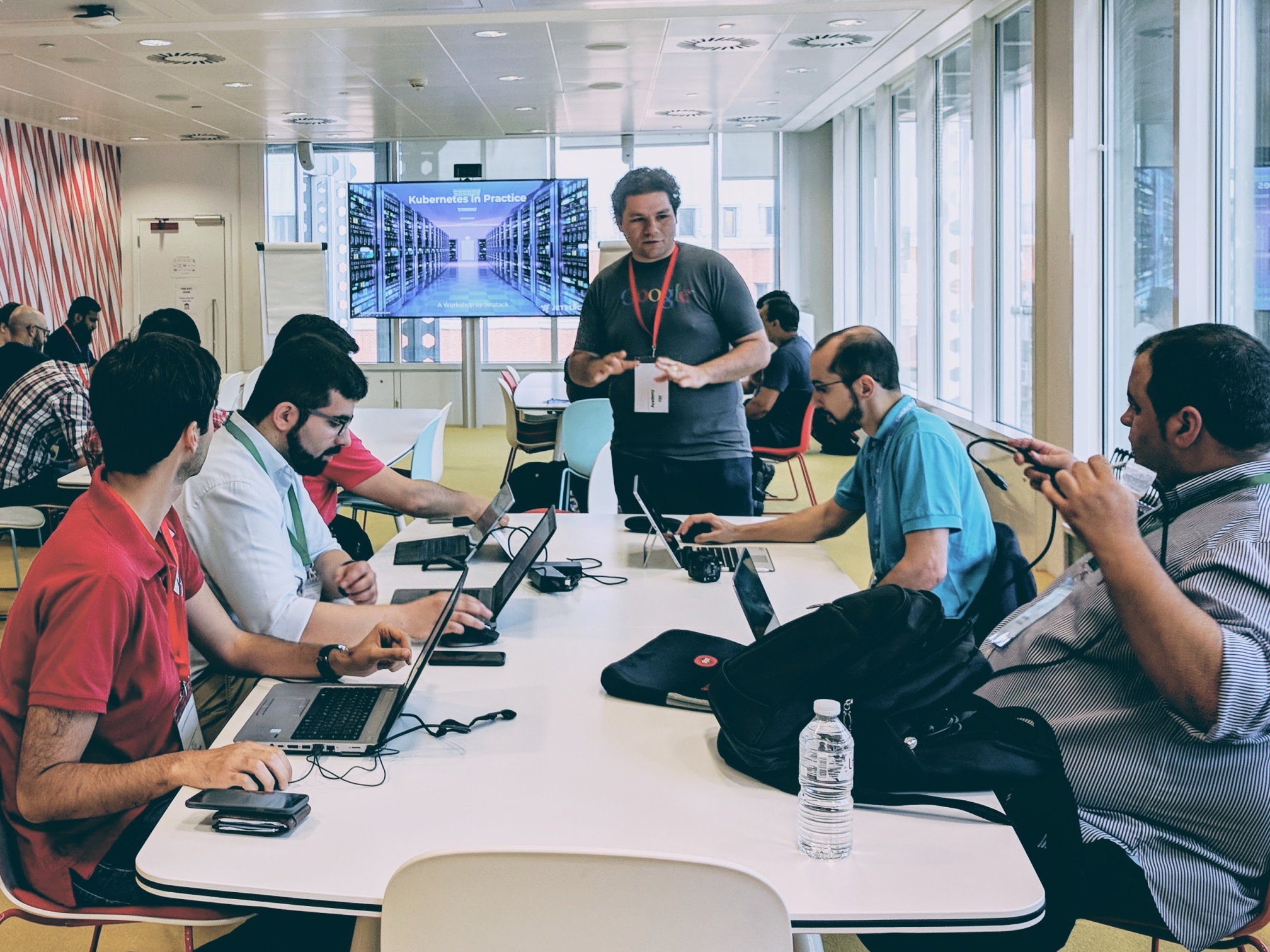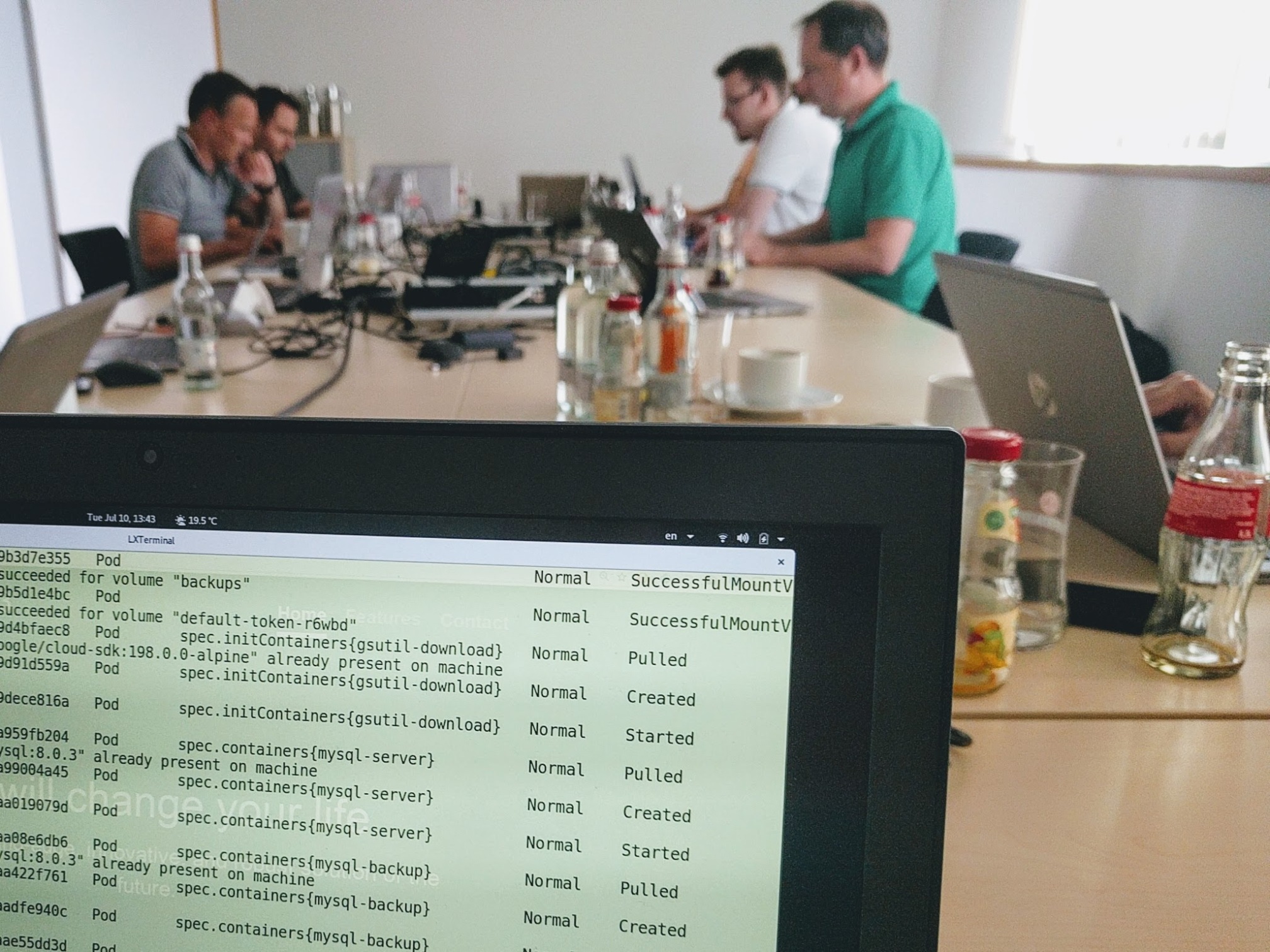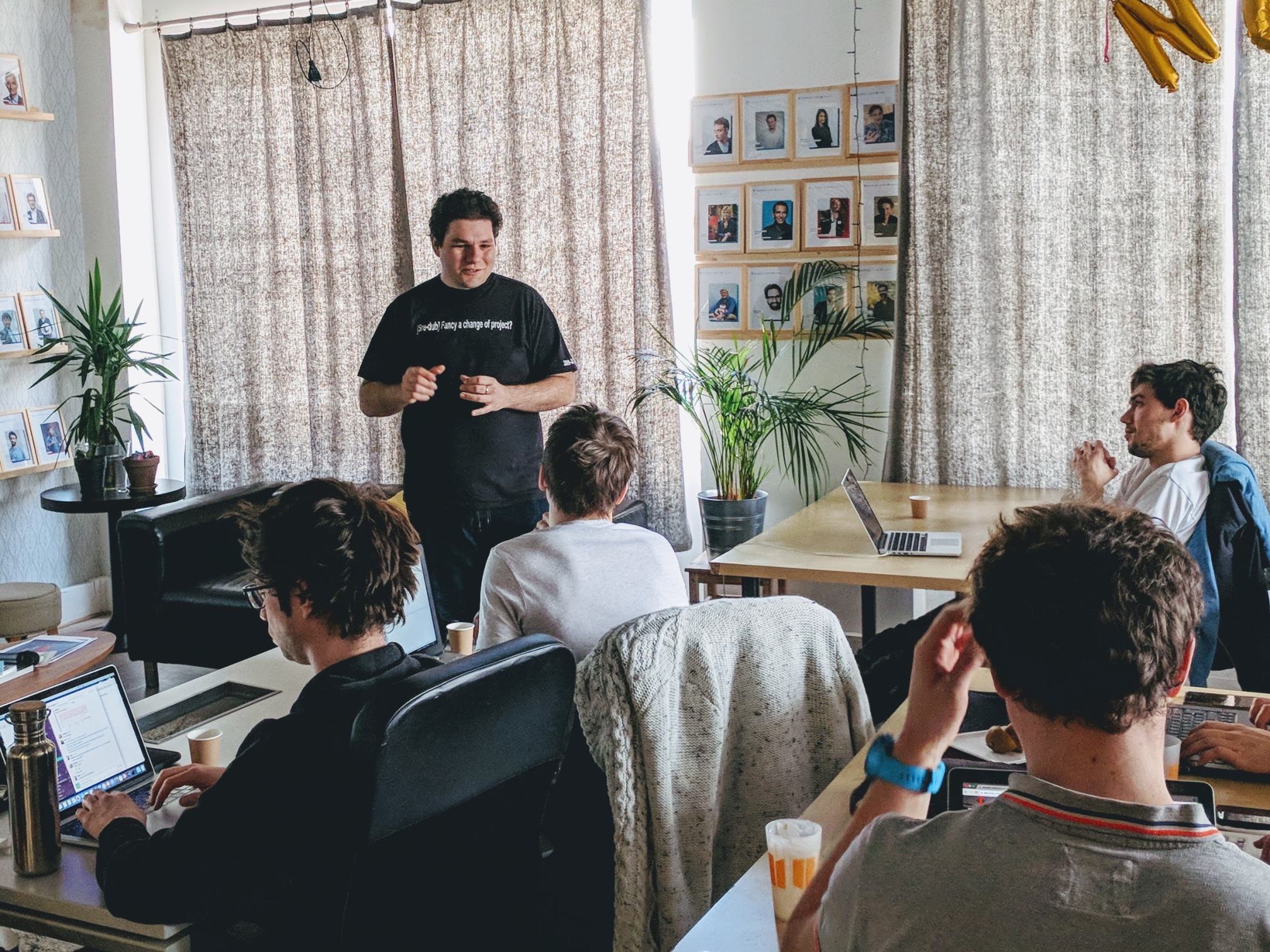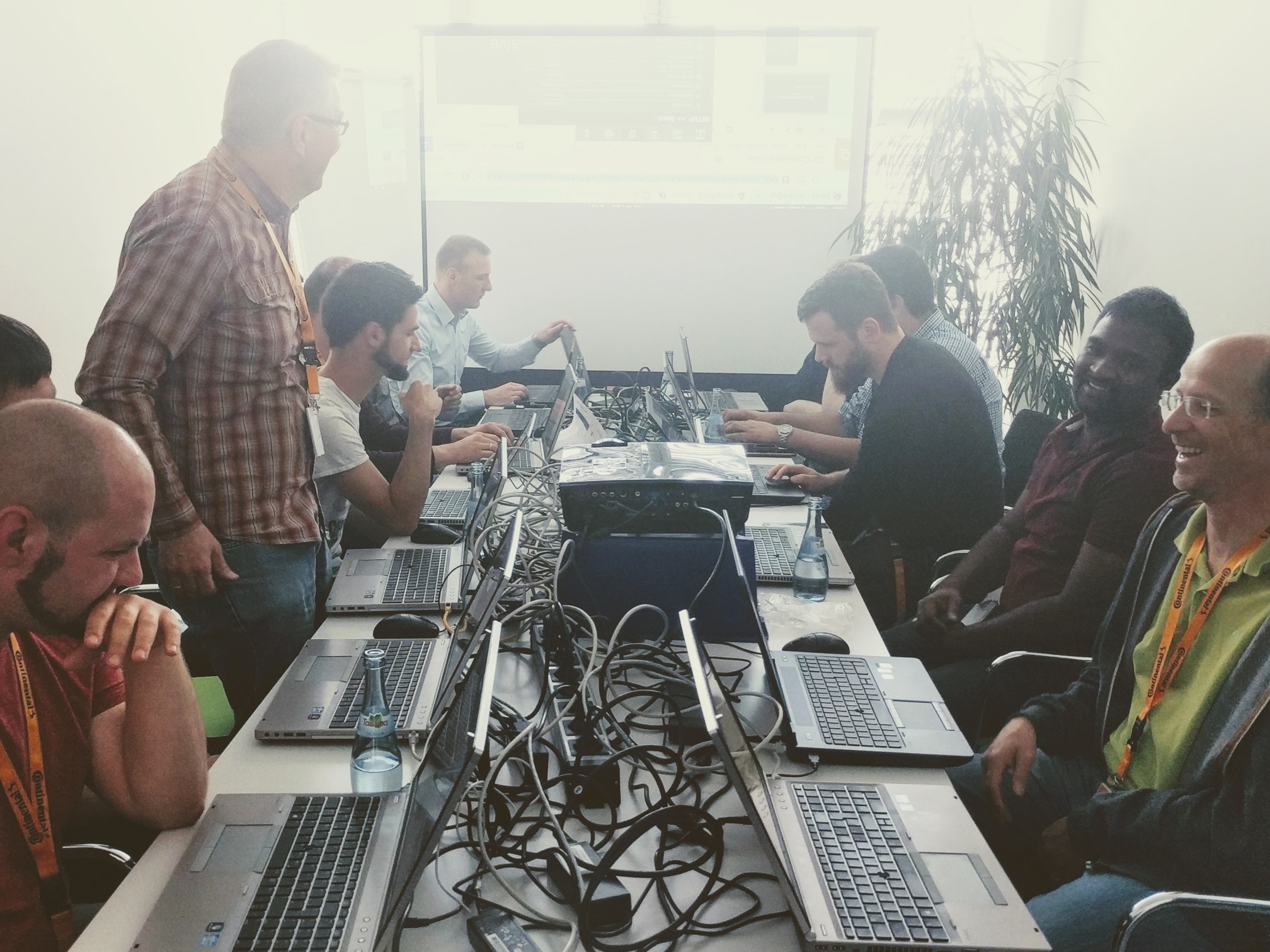 Contents
Introduction, objectives, goals/non-goals, problems/solutions

Containers recap (extended, if needed)
Design concepts and a little historical perspective
12-factor application
pets vs. cattle approach

Deployment

Managed (GKE/EKS) or DIY (VMs on GCE/EC2/bare metal)
Tools: kubeadm, kops
Control plane variations (managed, self-hosted, static pods, systemd, container, bare binaries)

Flyby - introducing concepts before going deep

Basic resources such as Node, Pod, Labels / Annotations, Service, Ingress, ReplicaSet, DaemonSet, Deployment, Namespace, ConfigMap, Secret, Stateful Set, Persistent Volume / Persistent Volume Claim, Storage Class, RBAC
Components: etcd, kube-apiserver, kube-controller-manager, kube-scheduler, kubelet, kube-proxy, kubectl
Network: LAN, Overlay network, Service network

Deep Dive - advanced use cases, real life examples, looking under the hood

Resources above + more
Components above
X.509 in practice

Advanced topics, buffet style

Kustomize / Helm
Cluster Autoscaling
Security: Authentication, Authorization
Monitoring & Logging: Prometheus, AlertManager, Grafana, Elasticsearch, Logstash/Fluentd, Kibana
Storage: Cloud, Gluster, Ceph

Specific stateful applications: MongoDB, MySQL, Elasticsearch, redis

CI/CD: Jenkins, GitLab
Teaching material samples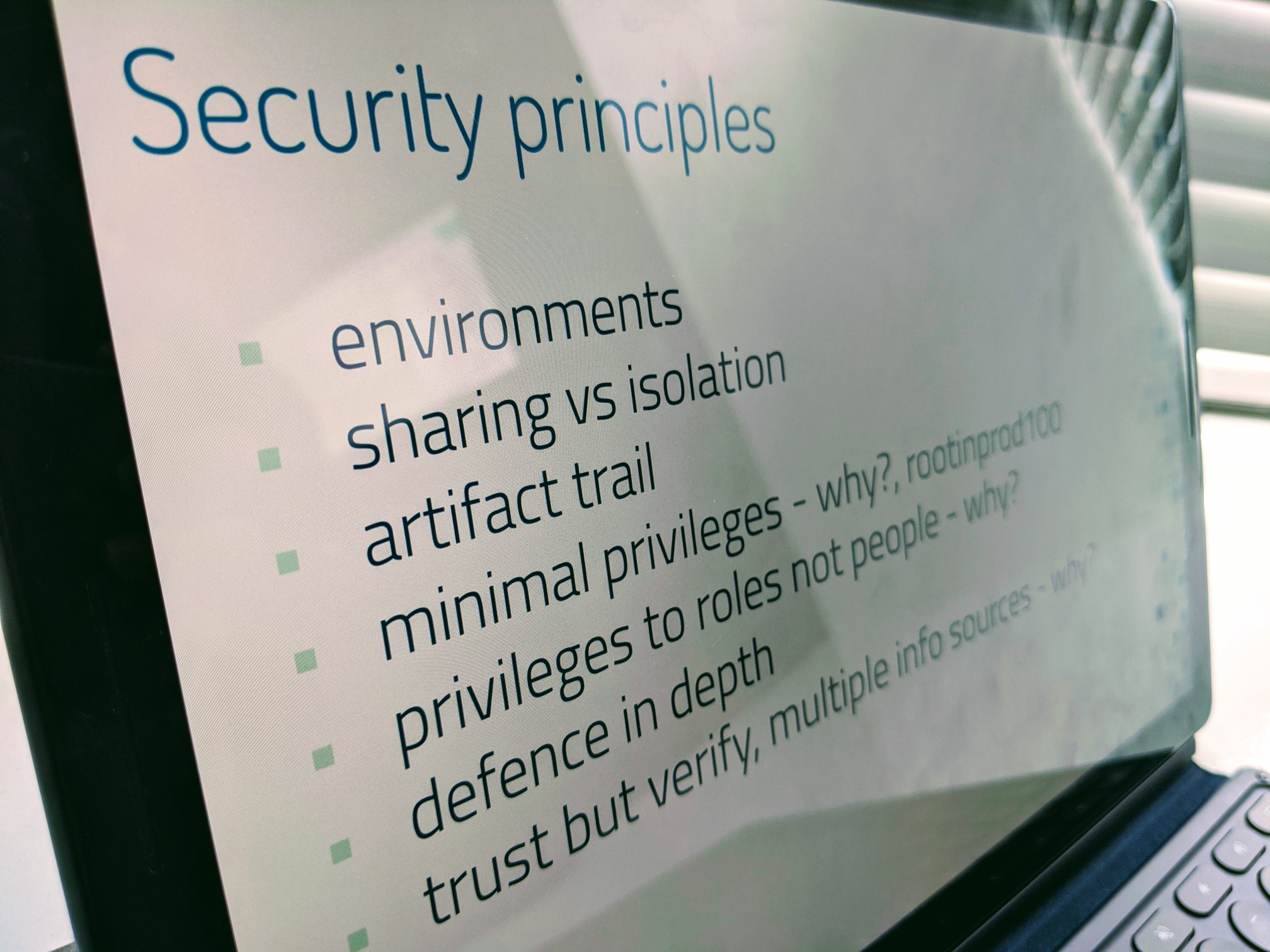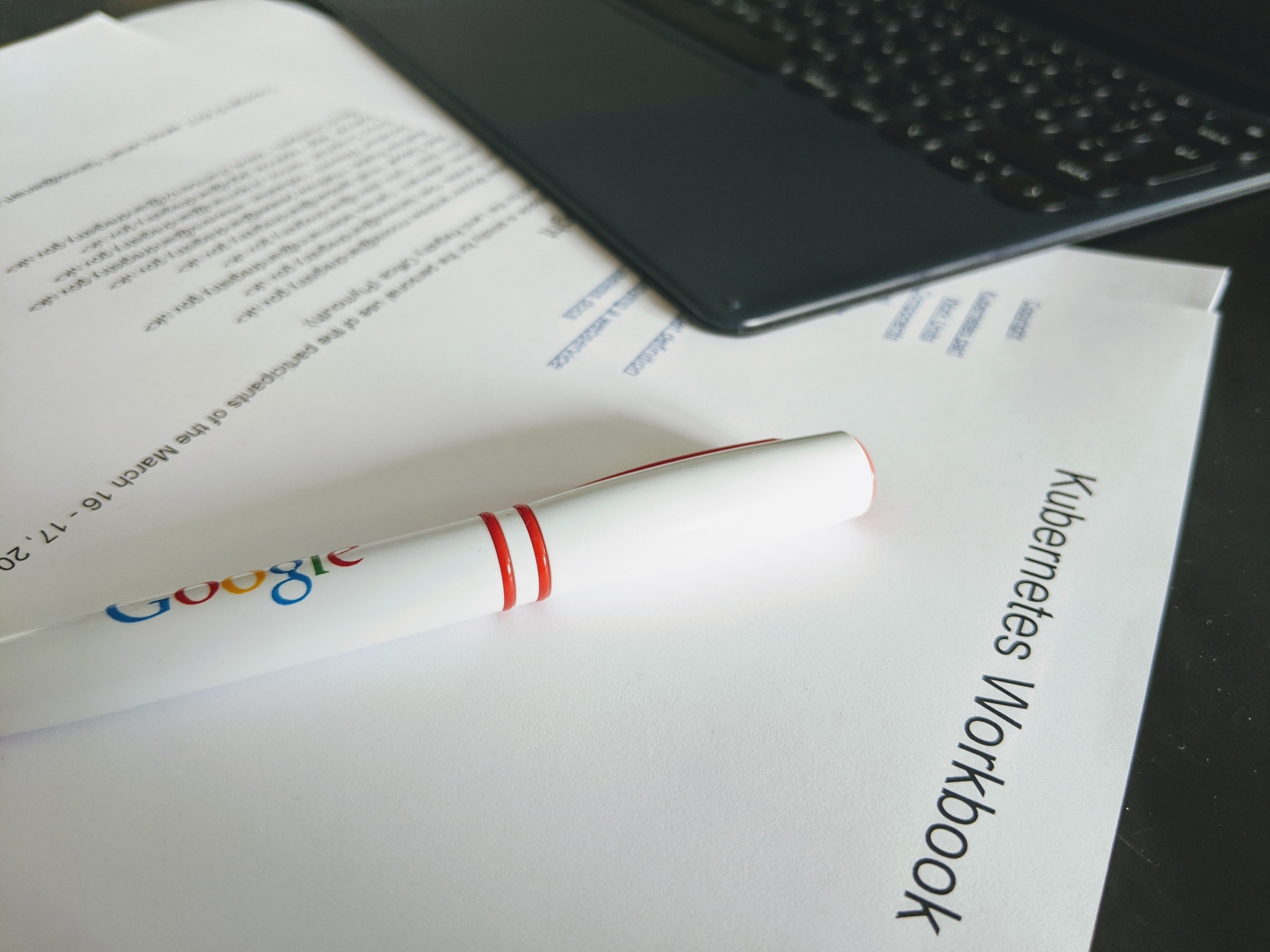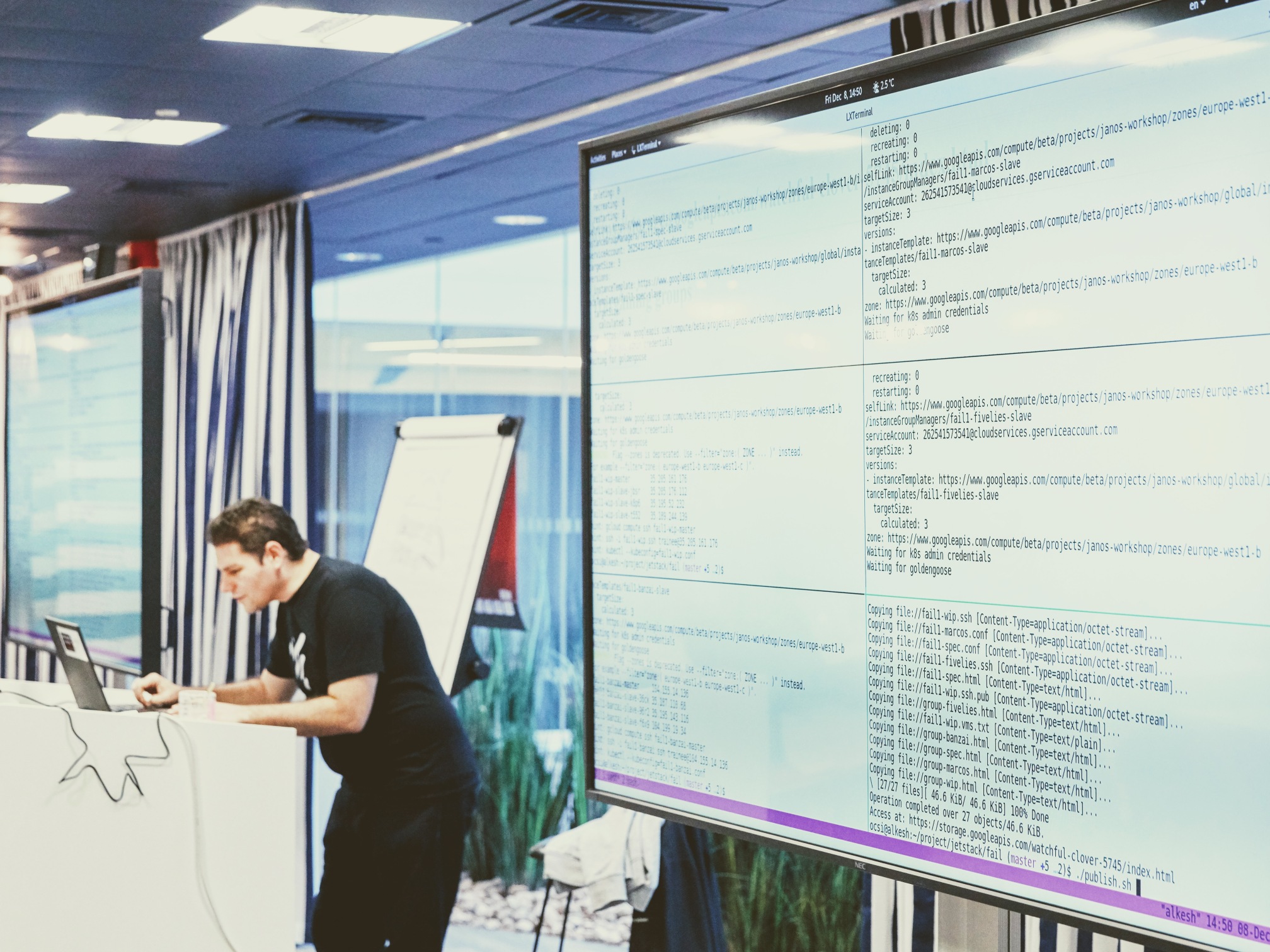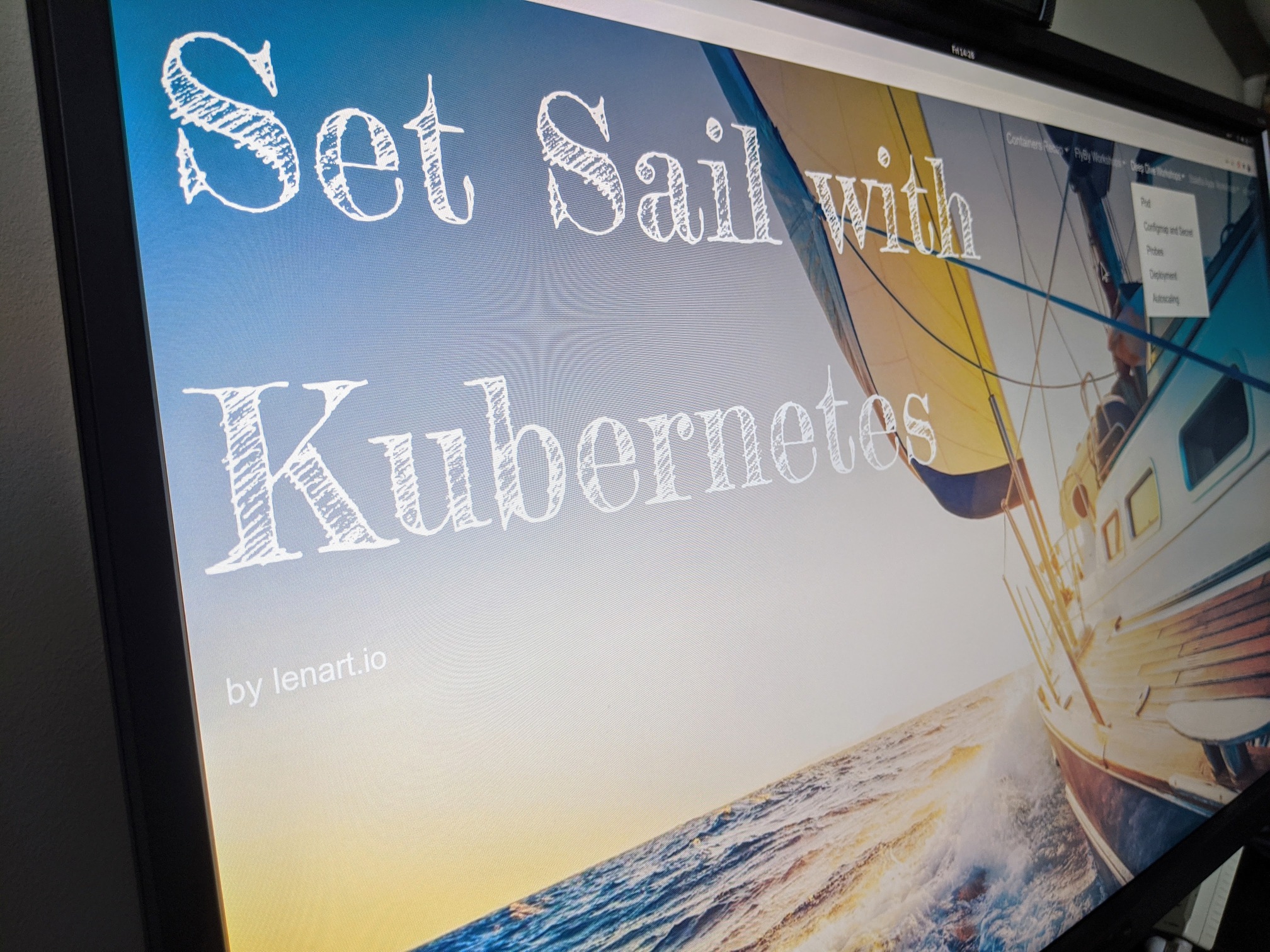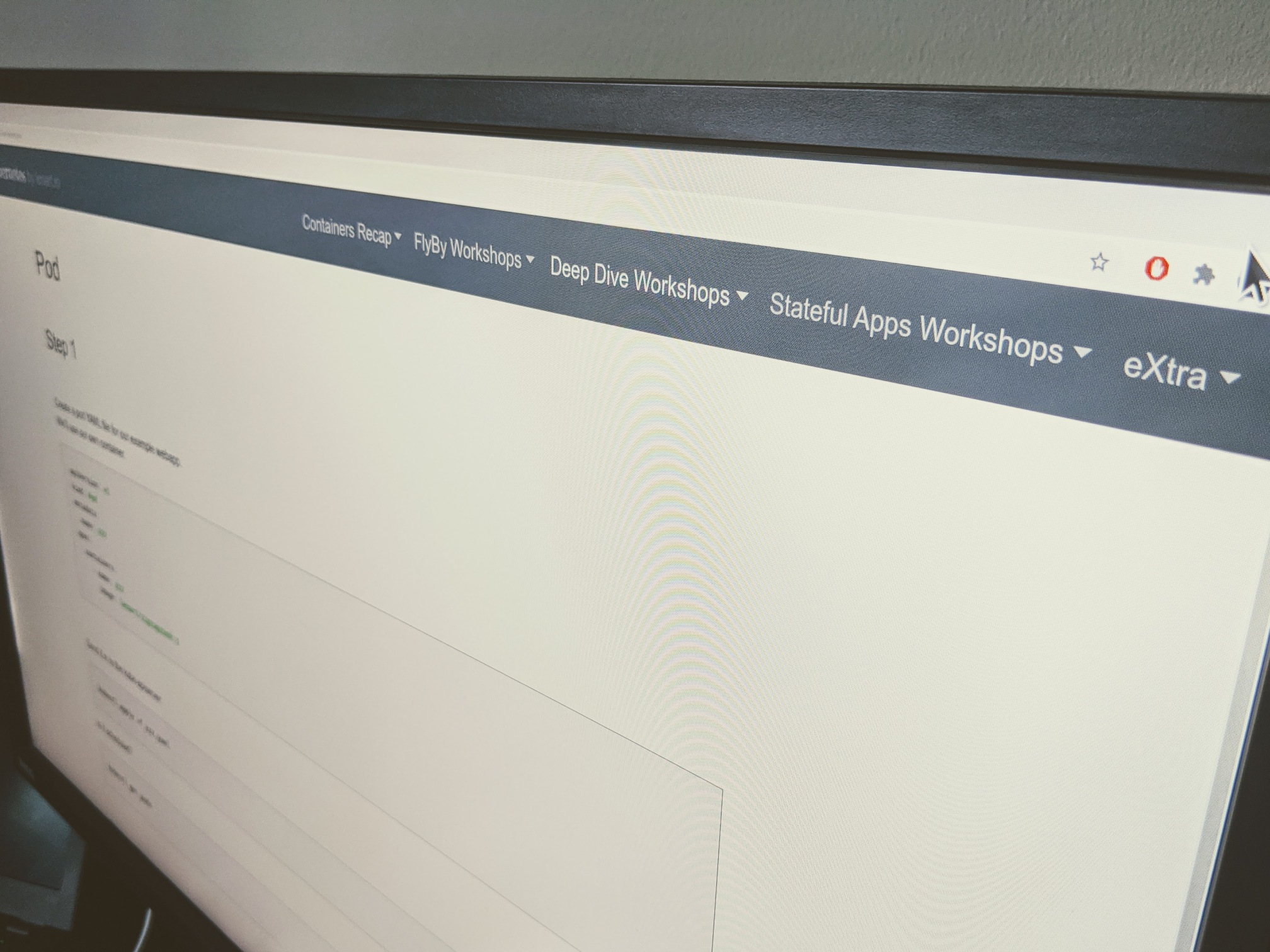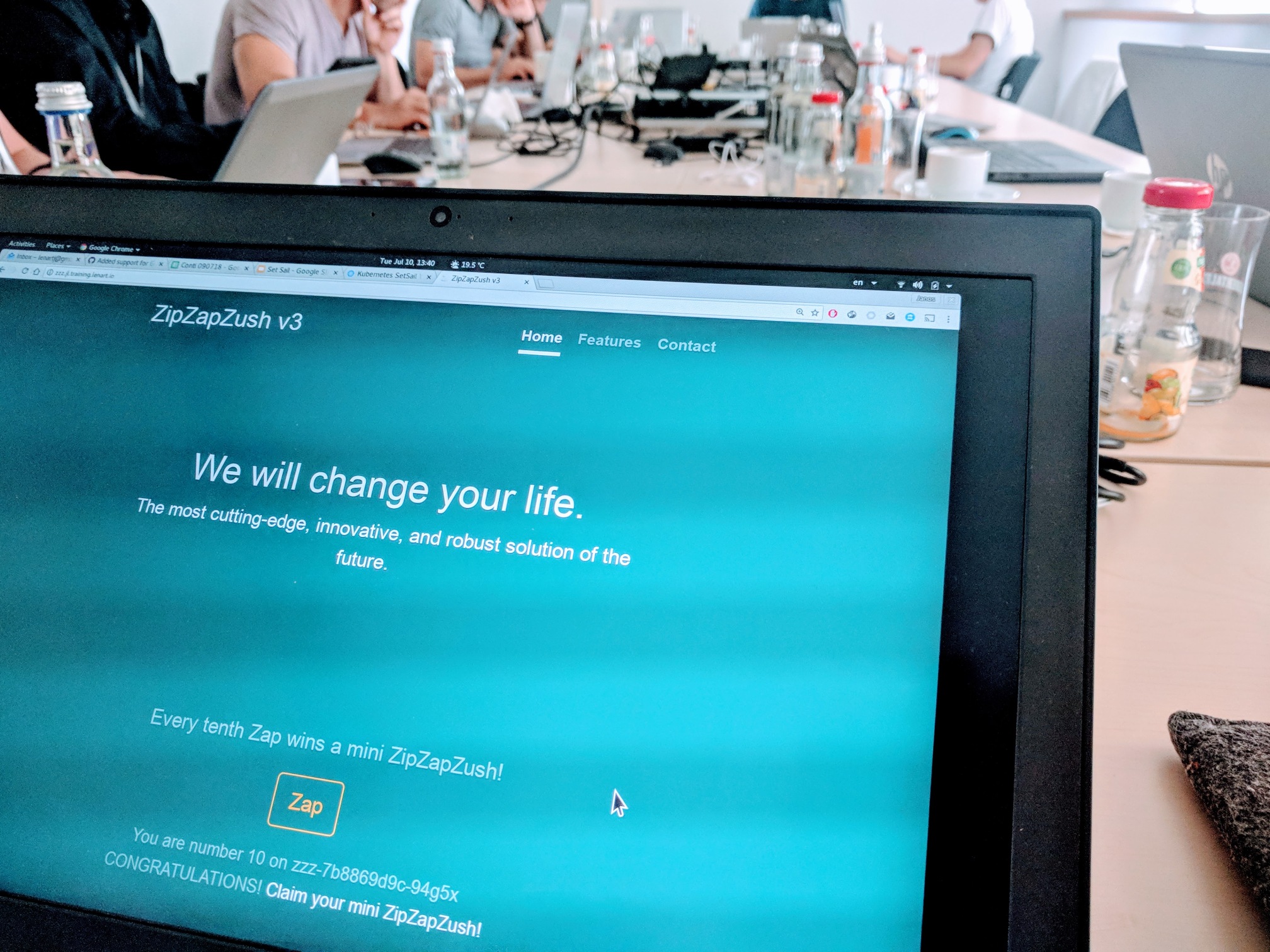 Feedback
Private course for an insurance company, Bern, Switzerland
"I liked the discussions that came up along the course. The Dev-guys could bring up the problems they face on the specific topics, and so did the Ops-guys. Our trainer, Janos, went through a lot of our problems before and told us how he solved these kind of issues and gave a lot of advice."
A government department, UK
"I liked the layered approach - an overview of each bit building up to the full picture, then actually bringing it all together in practice. I also liked using deliberate errors as a springboard in order to demonstrate and explain certain things further, which helped fill in the background picture"
Automotive industry, Nuremberg, Germany
"I liked Janos' concern to make us understand the basics without trying to show us everything"
Would you attend another training session taught by this trainer?
"Yes"
What would you suggest the trainer could do to improve this?
"To be cheaper :)"
What did you like the most about the training?
"The concept and how the training subjects were built"
What would you suggest the trainer could do to improve this?
"Handout for making notes"
Aye. Done.
What did you like the most about the training?
"Expertise of the trainer and fast understanding of described issues"
Automotive industry, Regensburg, Germany
"The trainer's knowledge to Kubernetes and related topics is incredible"
Customized 2 day course, automotive industry, Regensburg, Germany
"I liked the flexibility of the trainer regarding schedule, topics and prioritisation"
Public course, London, UK
"The training was very well laid out with good examples and very good knowledge level from the trainer. The food and the installations were great"
Hmm. The food was a catering company in London, but I can't recall which one…
Public course, London, UK
"I would suggest having the option to extend the course for 1 more day at least, he really knows what he is doing and I am sure you can get much more from him."
Automotive electronics team, Regensburg, Germany
"It was very hands on style - he was good at responding to questions"
Automotive industry, Ulm, Germany
"I liked the interactive discussion on topics chosen by the audience"
Remote course for networking hardware company, California, US
"Janos was a very experienced Kubernetes & Docker Trainer. His examples were well prepared and he was open for discussions concerning our company environment. He has a very deep & practical knowledge of the subject."
Remote course for networking hardware company, California, US
"I liked the "live" working on nodes / minions and master machines."