Heart Nebula
IC1805 / Melotte 15 / Collinder 26
This is the heart of the Heart Nebula (7,500 lightyears away) and you see about 700 stars in this image. Some of the stars in this image are ~50x Sol masses but most are a lot smaller.
Avarage altitude was 35°, full Moon, weather 0°C, no wind, 90% relative humidity.
So far this is our longest exposure image, just over 12 hours (captured over two nights).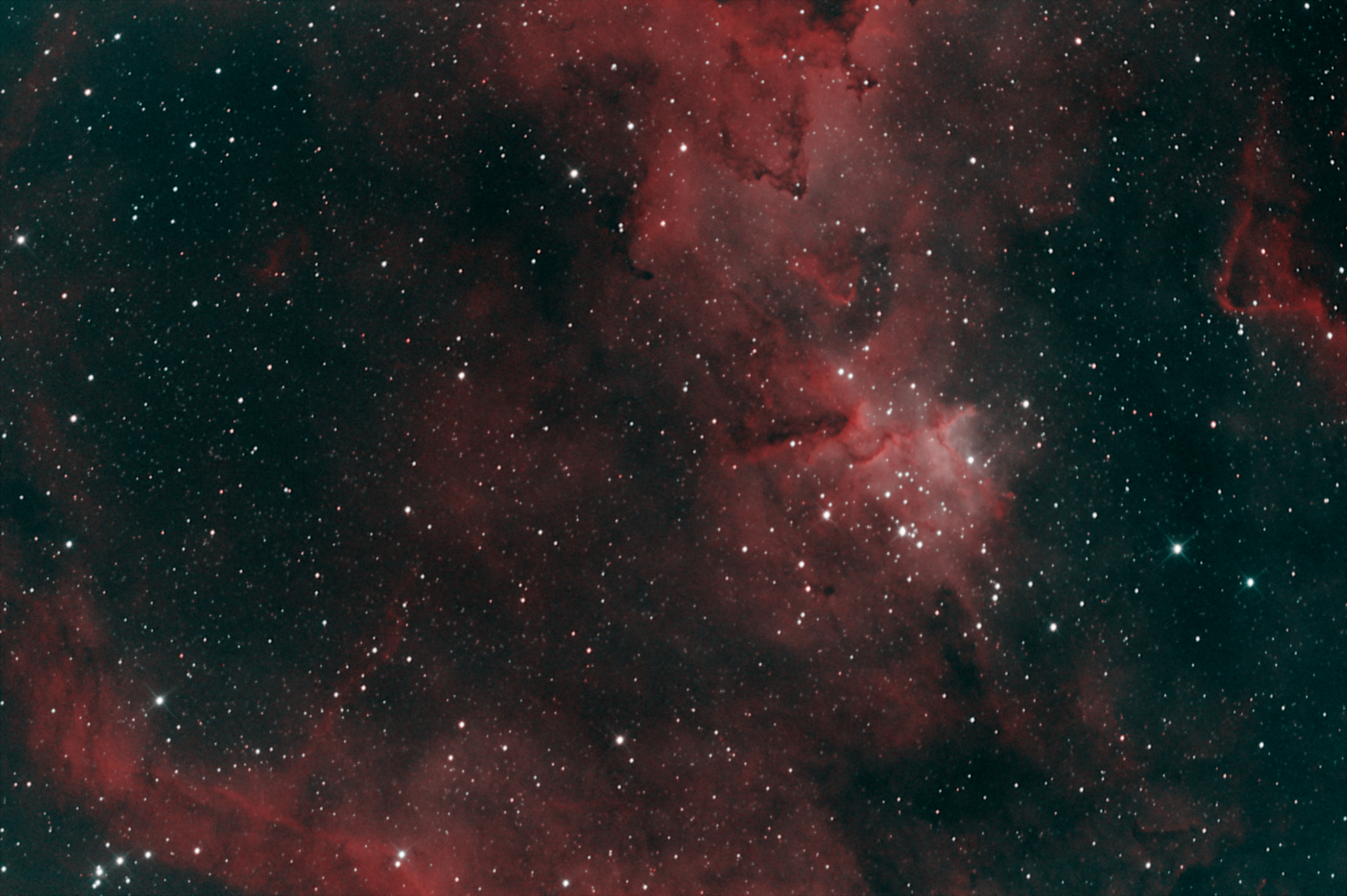 | | |
| --- | --- |
| Telescope | Skywatcher 200PDS (200/1000 Newton) |
| Filter | Optolong L-eXtreme (dual-bandpass narrowband) |
| Coma corrector | Skywatcher f/5 |
| Camera | Canon 7D Mark II |
| Resolution | 2679 x 1773 (scaled & cropped) |
| Light frames | 49/51, 6m @ ISO 1600, 4h56m in total |
| | 36/37, 12m @ ISO 1600, 7h12m in total |
| | 12h6m exposure in total |
| Dark frames | 10 (reused for second nights via dark optimization) |
| Bias frames | 20 + 20 |
| Flat frames | 22 + 21 |
| Location | Bolton, UK |
| Local time | 2021-02-26 22:07 - 03:34 |
| | 2021-02-28 21:22 - 05:19 |