"Lift up your eyes to heaven and see. Who has created these things? It is the One who brings out their army by number; He calls them all by name. Because of his vast dynamic energy and his awe-inspiring power, Not one of them is missing (…)"
Middle Eastern poem about the stars, 8th century BCE
Articles
What kind of equipment is needed to take these pictures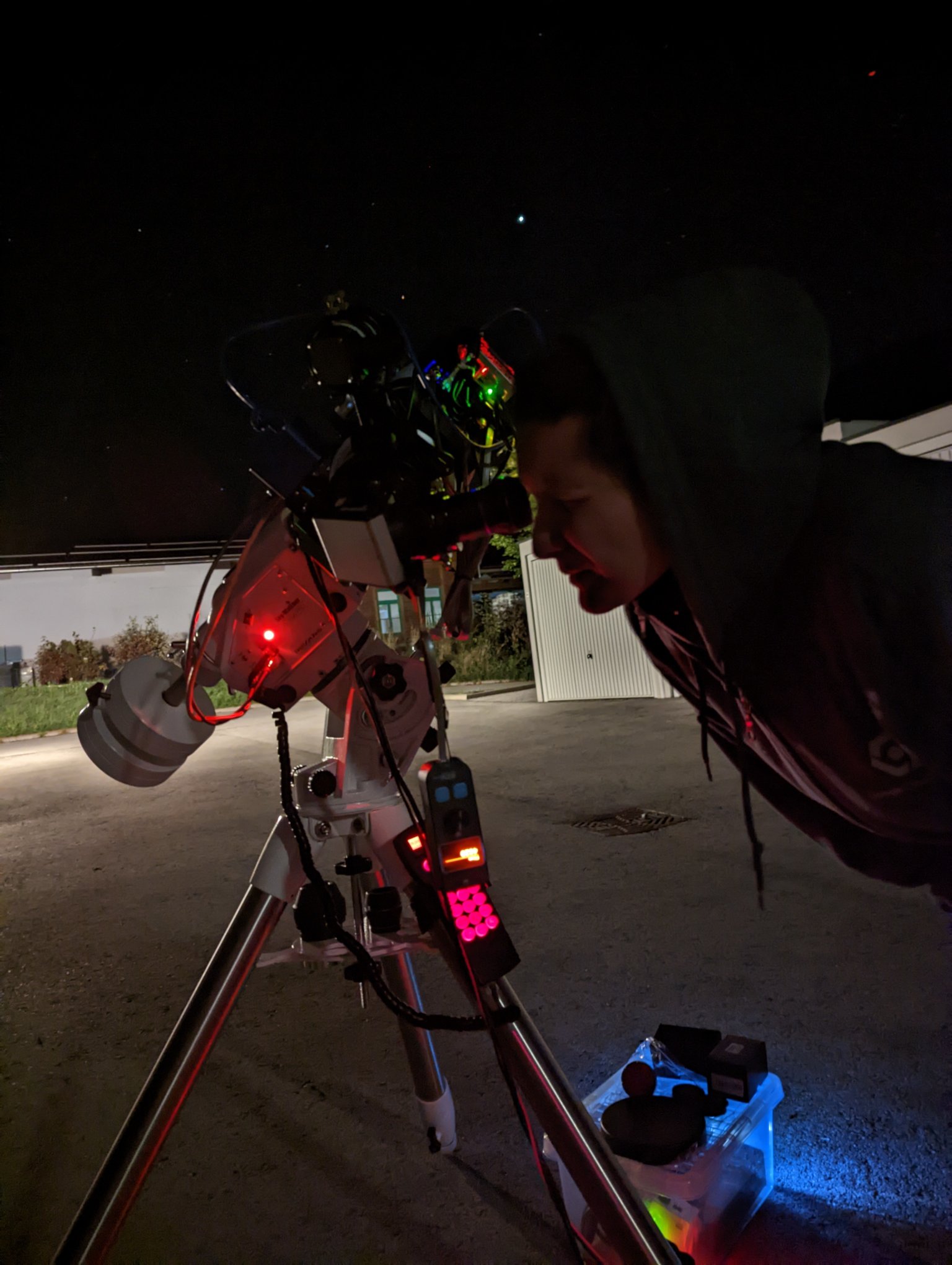 People keep asking us if these pictures are made by us. They are. Really. This is the equipment we use.
Assorted throwaway pancakes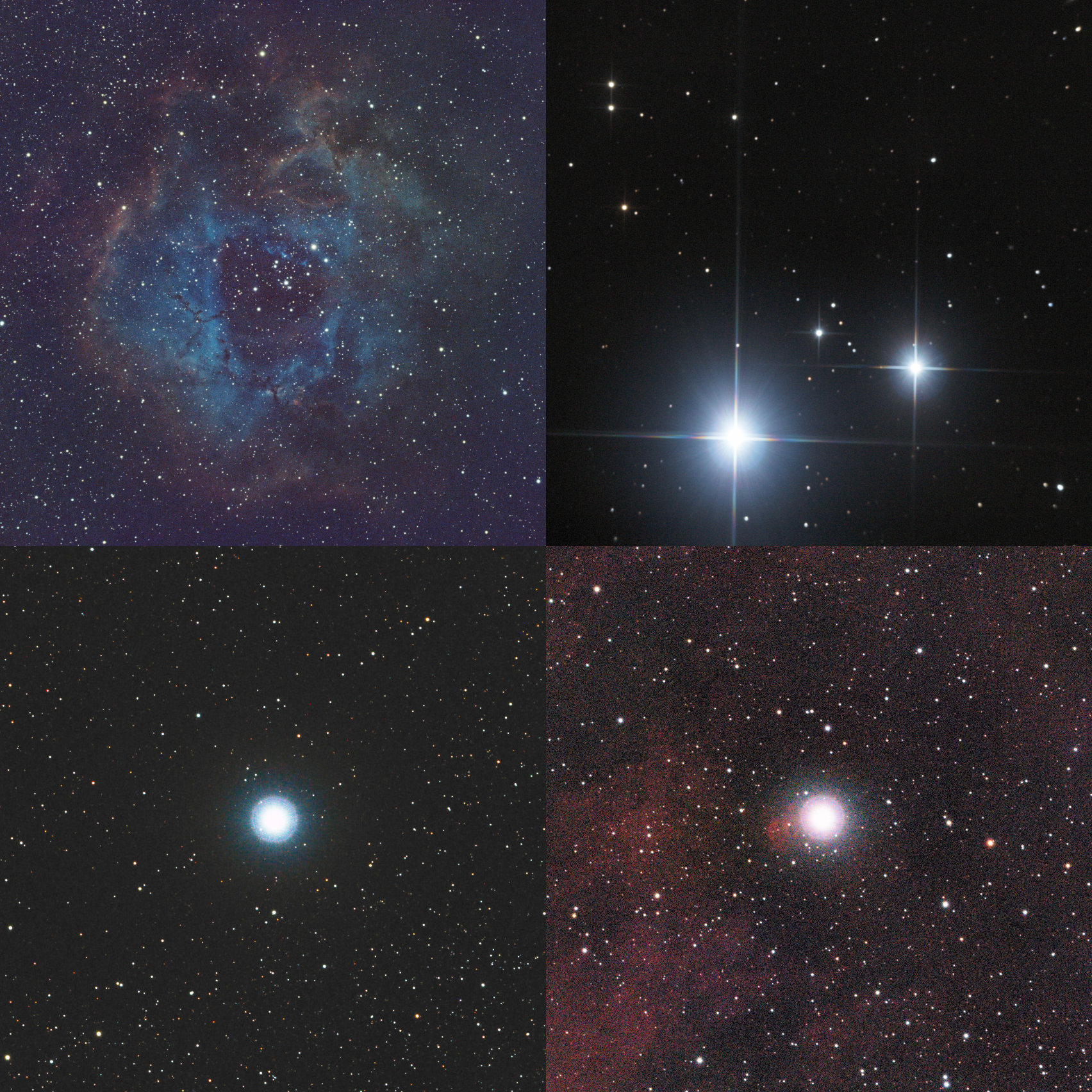 More often than not astrophotos don't come out the way you planned them to. There are about 200 steps involved in taking a picture, and they all have to be right. Also, often we need to experiment, finetune equipment or the sky is not good enough for long enough to finish a project. These are some examples of failures and experiments.
Around the Polaris region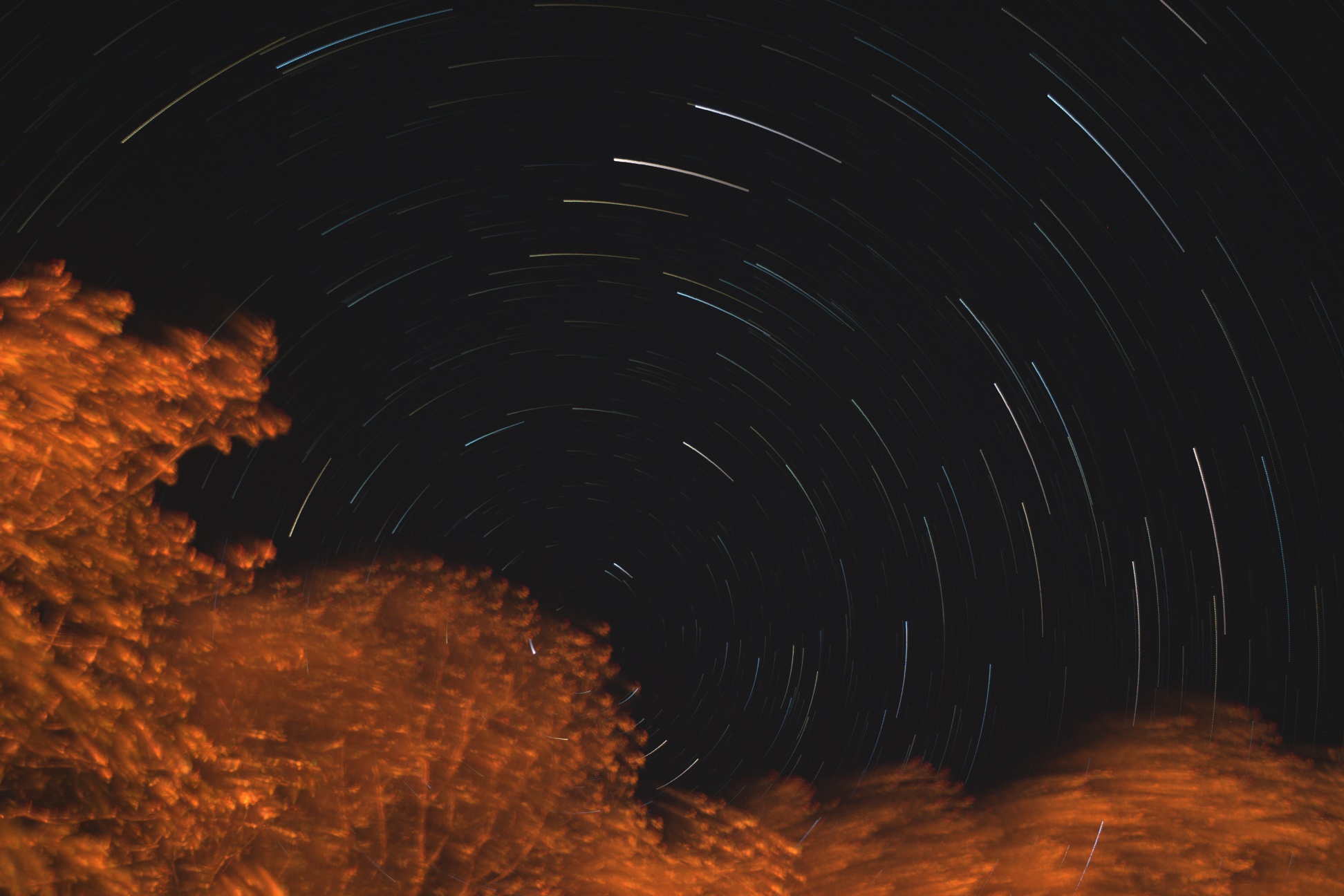 66 minutes of the Earth rotating around its axis.
Collections